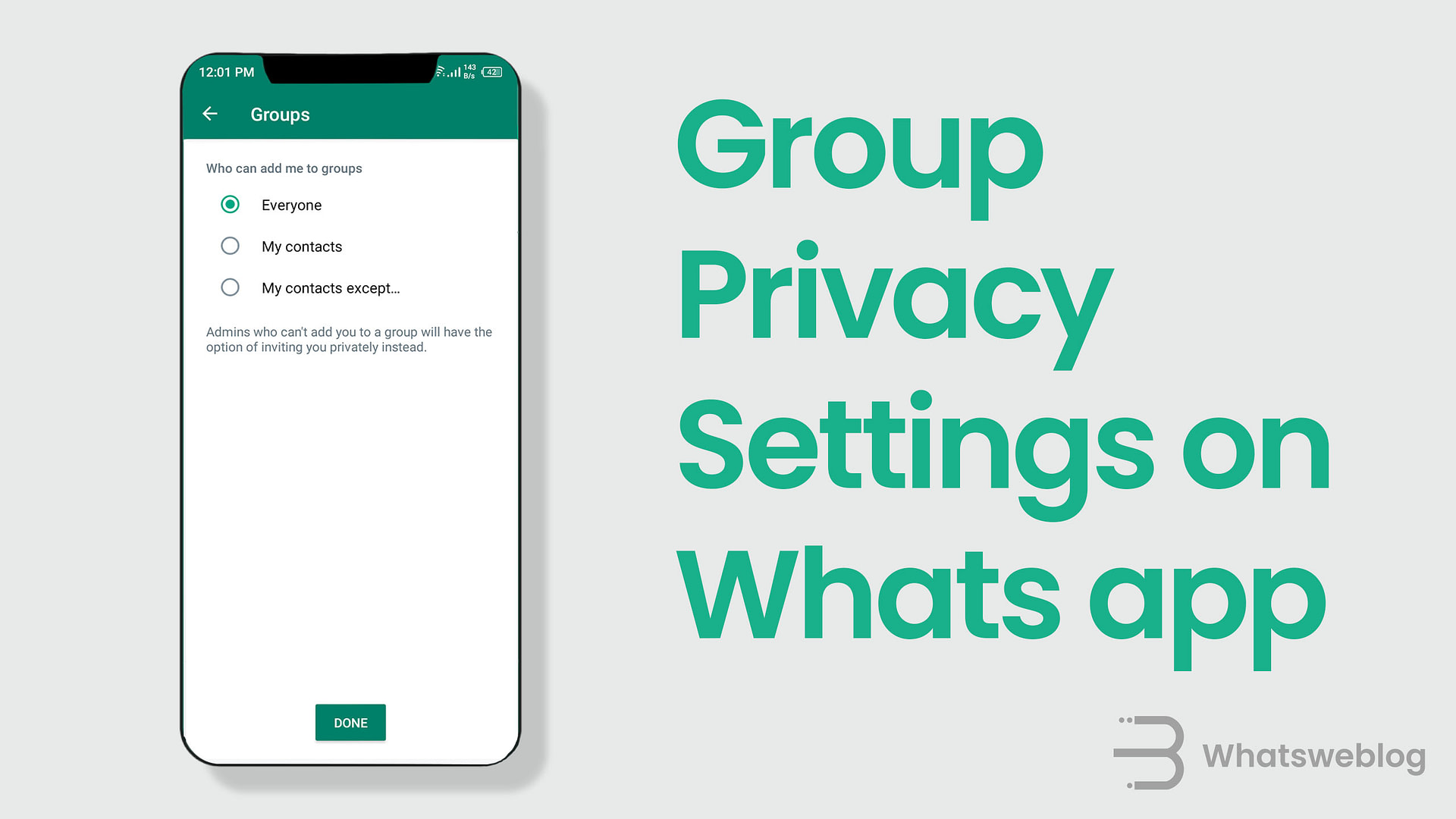 This has been the most important privacy setting introduced by WhatsApp for its users as it was a necessary step. It has three options
Everyone
My Contacts
Everyone Except
From all of the above, the best option is Everyone Except. After this people excluded from the list of contacts can't add you to any group without your consent. Whenever anyone tries to add you to a group a link will be shared with you that you can use to add join a group if you want so otherwise you can ignore the link.
This setting is so important because any stranger or new contact with whom you are not so aware of can add you to a bad group that is prohibited by WhatsApp servers and hence result in getting you banned temporarily or for a lifetime.
The best practice is to exclude all contacts because who knows someone can hack or steal your friends/contact WhatsApp account and add you to a malicious group and get you banned from WhatsApp.