GB Whatsapp App, Ever thought what that is or thought about hiding WhatsApp blue ticks, hiding online status, or other WhatsApp hacks? If you thought and want these features then GB Whatsapp is the best option for you. It is a WhatsApp mod application, but is it that secure and trustworthy like Whatsapp??
Let's take you through this in detail…
What is GB Whatsapp?
GB Whatsapp is a clone APK of the original WhatsApp, but this clone has huge modifications in it. GB Whatsapp works the same as the original WhatsApp but with extra features. It is not available on the Google play store and needs to be downloaded from its official website in the form of an APK File.
How to Install GB Whatsapp on your Android?
After downloading the APK from the official website. You need to install it manually on your phone by opening the downloaded APK.
What are the features of GB WhatsApp for Android Phone?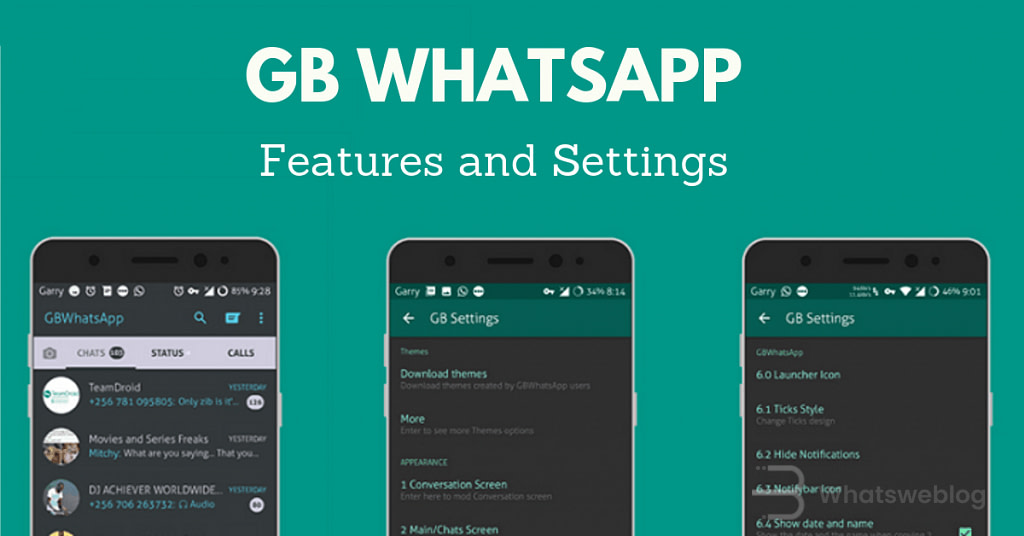 GB WhatsApp only stands apart from Original Whatsapp due to the extended features that Original Whatsapp users desire. List of Few notable features are below:
Revoke or get WhatsApp messages back even after being deleted by another party.
Send Scheduled messages (feature not in original WhatsApp).
Gives the control to send videos up to 60 MB (original WhatsApp only allows 16 MB).
Manipulate online status (show yourself offline even after being online).
Completely customize UI as per your desire.
Custom themes, color schemes.
Only block calls for specific contact without blocking them.
Customize Blue ticks and chat appearance for your desire.
Custom and New Emojis.
Real-time Multilingual translations.
Can Send 90 Images with a single click (original WhatsApp only allows 30).
Change Chat fonts and chat Interface from a variety of options.
Can Add 600 People to the broadcast message (original WhatsApp only allows 250).
Lock personal Chats without any third party app.
User/Contact online alerts (notification alert whenever a person comes online).
Add videos longer than 30 seconds on status.
Can use original whatsapp alongside as dual account.
And many many more exciting features.
But so many features and no cost?? What's the catch here??
Is GB Whatsapp Safe like Original WhatsApp?
After getting to know so many benefits a question does arise in mind that what is the catch behind all these features. GB Whatsapp is not an official product of Whatsapp Inc nor do they own it, Instead WhatsApp has disowned GB Whatsapp and discouraged the use of GB Whatsapp. Reason? Well, the reason is quite clear GB Whatsapp is a clone of WhatsApp Original. It might have some attractive features as mentioned above but is it secure.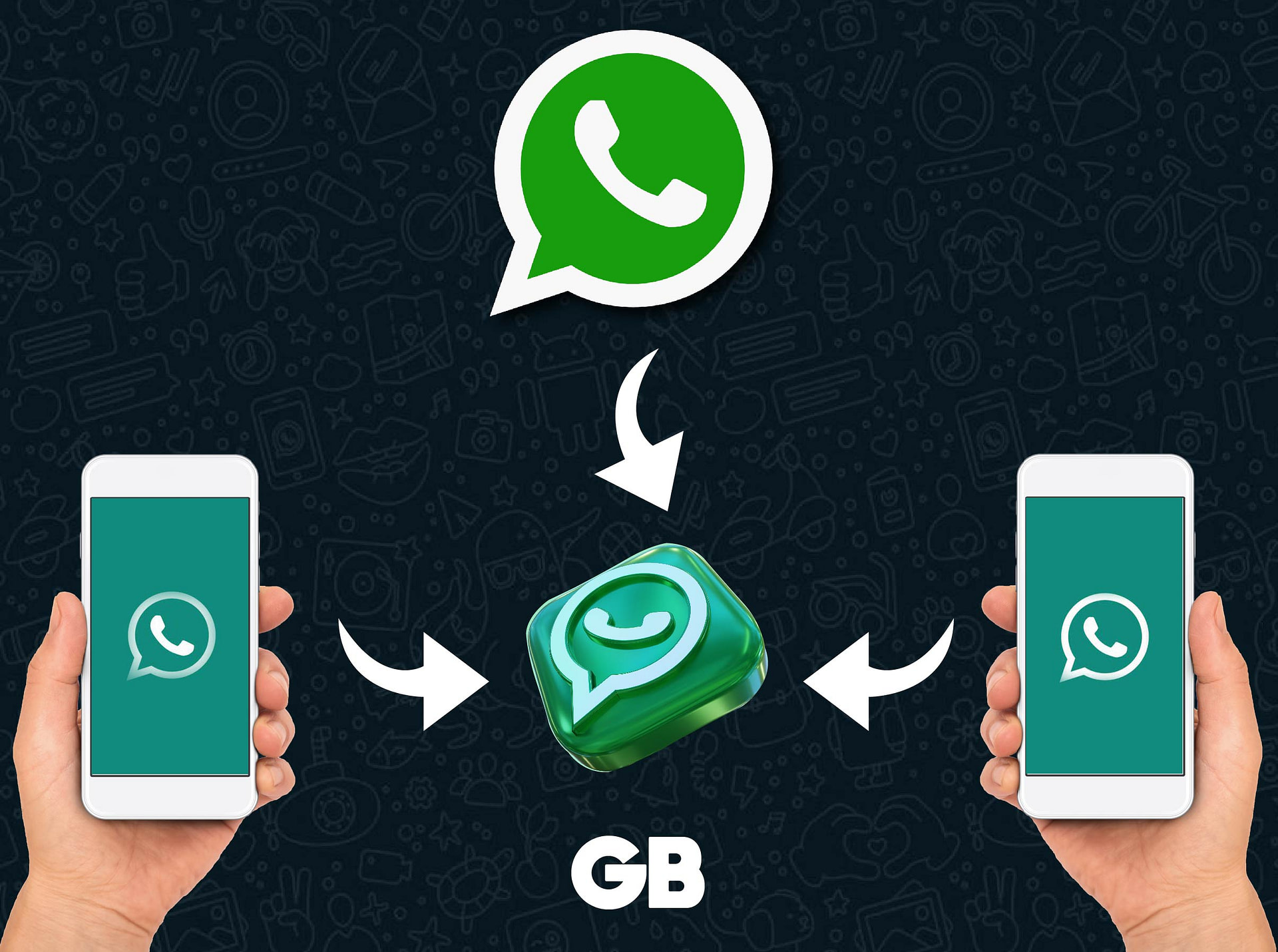 GB Whatsapp is built on the Original Whatsapp server but acts as a layer between WhatsApp servers and users. Although the intentions of GB Whatsapp regarding security are not clear but having a middle man between you and a trusted source., that's not what we will recommend.
So after looking at the above features and security concerns let's have an analysis on which is better…
Which is better GB Whatsapp Vs Whatsapp (Original)?
So this is the main point of interest that which one is better GB Whatsapp or Original Whatsapp.
Well, you are an individual looking for Full UI Control, better and extended features and deep control on WhatsApp functionalities than GB Whatsapp is what you should be looking up for as it has many extended features and a lot of new ones coming every day. So if you want to be funky and show off cool stuff in your circle then this GB Whatsapp is for you.
But if you are an individual concerned about security and data privacy. We would recommend you to stick with the original WhatsApp as they have mentioned confidentiality as their main pillar by introducing end-to-end encryption and all other security features.
In the end we there is a famous saying that fits this comparison and is mentioned in many places.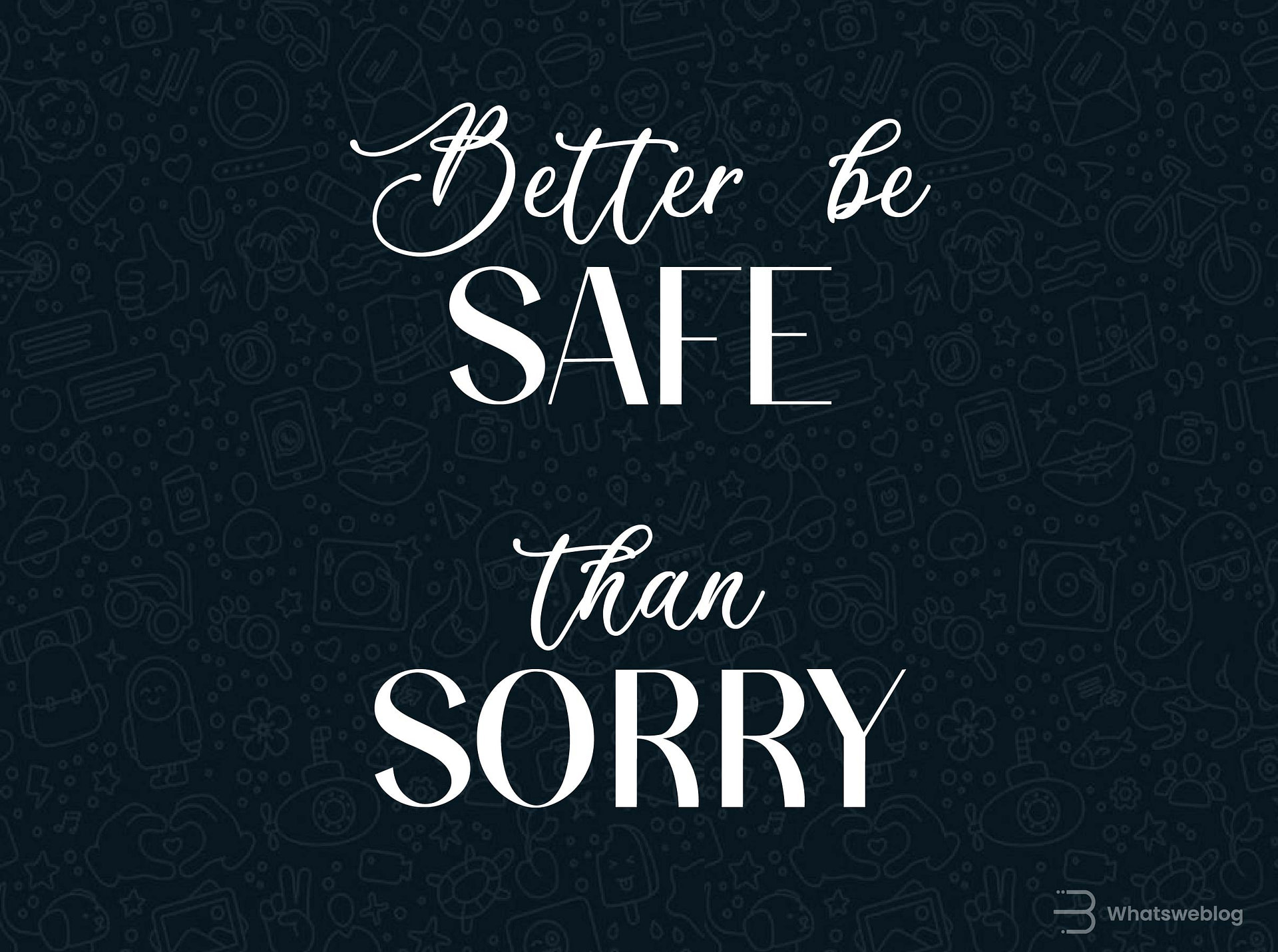 Better be on the Safe side than on the one's being Sorry
So Up till now, we did a comparison on which one is better and which one should be used. And you guys would have had a lot of concerns in your mind up till now so the below section is going to resolve these questions.
Hacking GB Whatsapp is it possible??
No, hacking both the versions GB Whatsapp and Original Whatsapp is not possible because both of them are based on a secure WhatsApp end-to-end encryption platform. But is your data safe from people at GB Whatsapp that's a concern?
How can I download GB Whatsapp on android?
As mentioned above in the blog GB Whatsapp can be downloaded from many sources but the most authentic is from their official site because it has been reported that links of GB Whatsapp APK from different platforms do contain malicious attacks and viruses.
What is Anti Revoke feature in GB Whatsapp?
Whatsapp introduced a feature "Delete for everyone" a while ago so the feature in GB Whatsapp is a reverse against that Original Whatsapp feature meaning that even if a person chatting with you deleted the message by doing "Delete it for everyone" the message still won't be deleted on your side.
Is GB Whatsapp available for iPhones?
No, there is no version of GB Whatsapp available for iPhone users up till now.
Are there other Mods available for WhatsApp rather than GB Whatsapp?
Yes, there are different Mods available like:
OG Whatsapp.
Whatsapp plus.
Yo Whatsapp.
Whatsapp Aero.
Whatsapp Prime.
FM Whatsapp.
Whatsapp GO.
Whatsapp Indigo.
GB Whatsapp Mini.
ZE Whatsapp.
Soula Whatsapp.
How can I disable Whatsapp incoming calls on GB Whatsapp?
This is possible in GB Whatsapp that Tap on the Three Dots that are on the top right side of the main home screen, then from the drop-down menu select GB Settings Option. From the screen opened select Other Mods. From the next screen select Disable Voice Calls. After selecting Disable Voice calls a pop-up menu will be displayed with the following options:
Enable All Incoming Calls.
Block All Calls while showing Ringing to another person.
Block All Calls without showing Ringing to Other Person.
Select the one you desire to apply that setting on your WhatsApp.
If You have any other questions or suggestions to ask feel free to ask in the comments below.